Pet Passports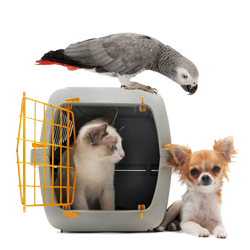 Kevin is registered with DEFRA as a Local Veterinary Inspector and is able to issue the new EU Pet Passports, as well as any DEFRA Health Certificates (with the appropriate paperwork) that are required for world-wide travel. We can also issue the Veterinary Health Certificates that are required by any airlines you are using.
Since 2012, travel to Europe and North America has become relatively straightforward and the Pet Travel Scheme has allowed pets from all over the world to come into the UK, once they have met the special requirements. Travel within the EU is easy, especially if you drive. For travel outside Europe, remember that in addition to the requirements of the UK, you must also meet the requirements of the country you are traveling to as well as the carrier you are using.
Rabies blood test - Important News
Since 2012, when travelling with your pet within the EU and qualifying countries such USA, Canada, UAE and Russia, a Rabies blood test has not been required.
However, many pets have already passed the Rabies blood test and owners have assumed that they are thus eligible to travel worldwide outside the qualifying countries. This is only the case if the Rabies blood test has been taken 30 days or more after a Rabies vaccination and the UK border agency appears to be checking this requirement specifically. If you intend to travel to non-qualifying countries, please ask Kevin himself to check your passport before making any travel plans, even if you have previously travelled outside the EU.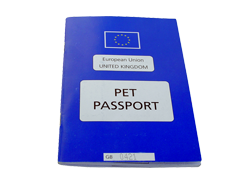 These rules can change from time to time so it is always a good idea to check with Kevin before making any travel plans with your pet. We also suggest you check the requirements at the UK government site: